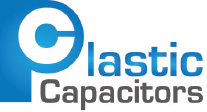 ---
History:
For many years, since July of 1952, the headquarters for Plastic Capacitors, Inc. was located on the northwest side of Chicago, but in 2014 PCI was purchased by Electro Technik Industries, Inc. and was moved to the Tucson facility along with it's sister companies, Arizona Capacitors, Inc. and Custom Suppression, Inc.
The PCI product lines were and still are today a combination of off-the-shelf and special High Voltage products. About half of sales represented are custom designed items that are not contained in this Web Site. Capacitors for 250KV RMS 60MZ powerline use or high frequency AC; power supplies for X-ray, CAT scanners, lasers and electrostatic coating; are examples of commonplace production at PCI.
Capabilities:
Plastic Capacitors designs and manufactures catalog and custom-design High Voltage wound film capacitors, phenolic tubular, phenolic rectangular, rectangular, steel rectangular can, steel bathtub capacitors and high voltage power supplies.
Applications:
DC filter, DC filtering & limited discharge, discharge-energy storage, RF, pulse use & induction heating circuits, SCR/snubber circuits, pulse-forming networks for radar applications, power supplies, filter-inductor, network & encapsulated power packs, high voltage specialty transformers
Quality Standards:
ISO9001-2015
MIL-STD-790 Military Approved
RoHS Compliant & Non-RoHS Compliant
Major Industries We Serve:
Aerospace & Aircraft
Medical Equipment
Power Generation/Distribution
Electronic Testing